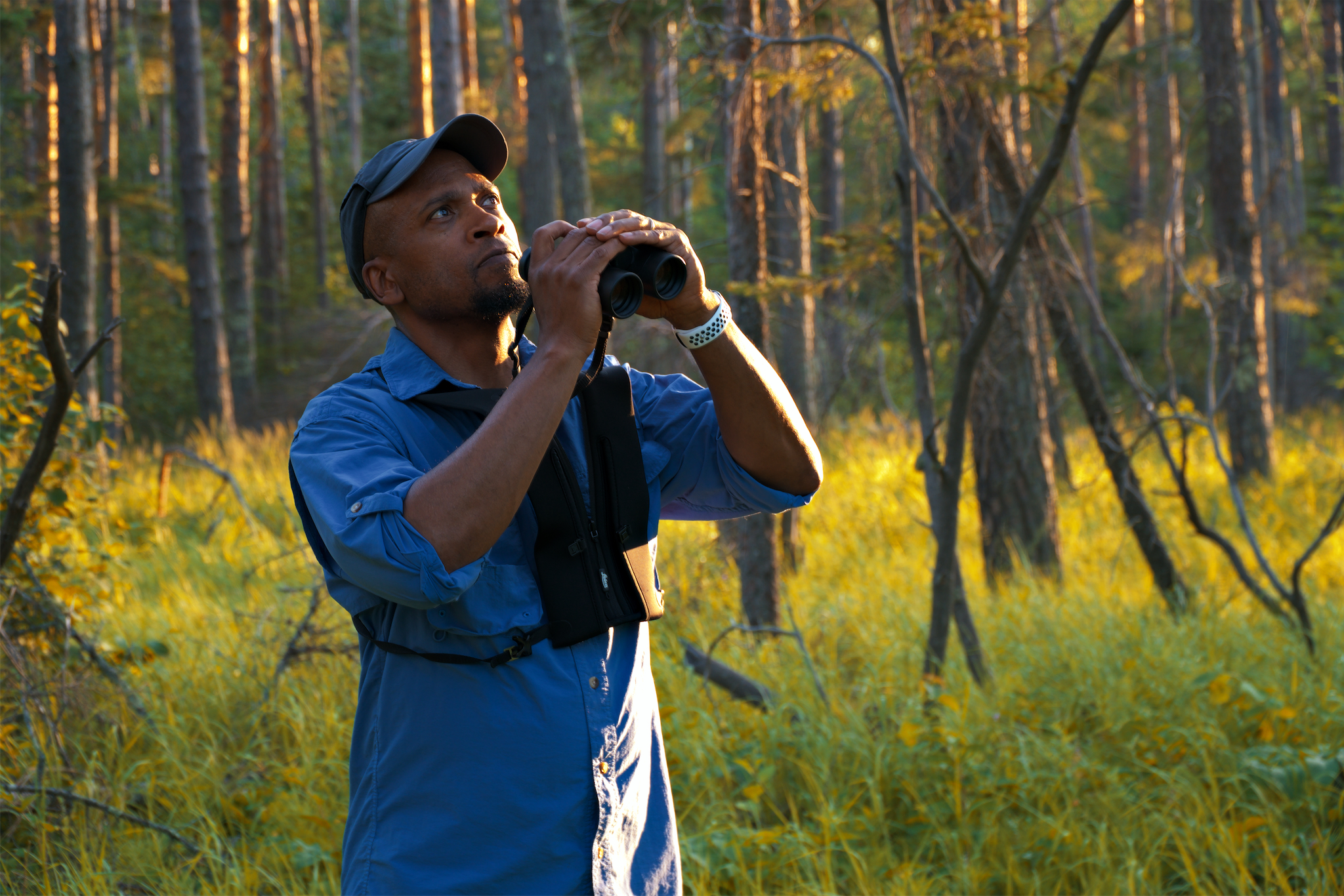 About
In wilderness the ability to embrace freedom and be your true self is the healing medicine the mind needs.
About Dudley
Over the last 30 years Dudley Edmondson has become an established Photographer, Author, Filmmaker and Presenter. His photography has been featured in galleries and publications around the world. His photographic work and adventure travels have taken him to so many amazing places from the Arctic Circle of Alaska to the Bahamas.
Mr. Edmondson has been immersed in the effort to help the conservation sector become more inclusive. He is one of the first to highlight the involvement of African Americans in the public lands system. Unsatisfied with the numbers of people who looked like him among those he encountered in his outdoor pursuits, Mr. Edmondson set out to create a set of out- door role models for the nation's African American community by writing his landmark book, Black & Brown Faces in America's Wild Places (AdventureKeen Publications 2006) In 2010 Dudley's book and conservation work landed him an invitation to the White House for the signing of America's Great Outdoors Initiative.
Recently the Minnesota House of Representatives appointed Dudley to the Lessard-Sams Outdoor Heritage Council, which is tasked with making funding recommendations to the legislature for the protection and restoration of Minnesota's prairie, wetlands and forest habitats using Clean Water Land and Legacy funds. Dudley considers this to be one of the highlights of his career. It is a great honor to be able to help restore and preserve wildlife habitat for future generations.
DUDLEY EDMONDSON FELLOWSHIP